Fresno First DUI Offense Lawyer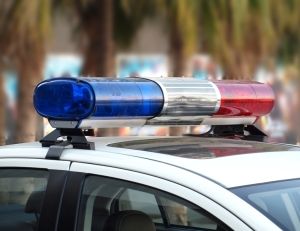 Defending DUI in Fresno, Kings, Madera & Tulare Counties
If you have been arrested for a first-time DUI offense, you should not simply plead guilty. You can do better! Call Wapner Jones, PC for a consultation. We will discuss the facts of your case, and inform you of all your options.
California Blood Alcohol Concentration (BAC) Limits
It is against the law to operate a motor vehicle when you are under the influence of drugs or alcohol. This includes both legal and illegal drugs, including medical marijuana. California law states that you will be arrested for driving under the influence (DUI) if your blood alcohol content (BAC) is 0.08 percent or higher. If you are a commercial driver, you will be arrested with a BAC of 0.04 percent or higher. For drivers under 21 years old, you can be arrested with a BAC of only 0.01 percent.
What are the Penalties for a 1st DUI Offense?
If a driver is charged with a DUI in the Fresno area, there are a variety of penalties that may apply. In Fresno, a typical first offense will result in the following:
Driver's license suspension;
Jail time of up to 6 months, (mandatory minimum 2 days);
Fines and fees totaling approximately $2,200.00;
Enrollment and required attendance in a 3 or 9 month DUI program.
For a commercial or a driver under the age of 21, the penalties may vary. A commercial driver will have their commercial license endorsement automatically suspended for one year, in addition to suspension of their personal driver's license, and any other penalties and fees.
DMV Administrative Per Se Penalties
After a DUI in California, the department of motor vehicles (DMV) has administrative penalties. These are known as administrative per se (APS) penalties. For example, if you are pulled over by Fresno police, the officer has the right to take your driver's license if you fail a breath or blood test. If you refuse to take a chemical test, your license will be automatically suspended for one year.
You have only 10 days from the date of the arrest to to request an administrative DMV hearing, where you can contest the automatic suspension. This is your only opportunity to contest the driver's license suspension, so you must request the hearing. You can have an attorney present during the APS hearing. Even if you lose the APS hearing, you can request to have the suspension reviewed within 15 days.
Mandatory Alcohol Education
After a DUI conviction, you will be required to sign up for and attend an alcohol education program. This is also known as DUI school. The type of program will depend on your blood alcohol content at the time of your arrest, and if you had any prior DUI convictions. You will also have to pay for the mandatory program, which can cost $500 or more.
In the state of California, you will find more than 400 approved alcohol education programs. The curriculum of each program may differ depending on the individuals and the types of alcohol issues involved. For most people charged with their first DUI offense, the program is a 30-hour/ 3-month alcohol education course. For those with a higher BAC at the time of their arrest (0.20 percent), they will have to complete a 60-hour/ 9-month program.
You've Been Arrested for a DUI
What Happens Now?
Meet Our Attorneys
Recognized Among the Best in the Central Valley
Terry A. Wapner
David E. Jones
Bill Washam
Terry A. Wapner Terry A. Wapner

Partner

David E. Jones David E. Jones

Partner

Bill Washam Bill Washam

Associate Attorney