Second Offense DUI in California
Protect Your Driving Privilege with Our Fresno DUI Attorneys
If you have been charged for driving under the influence (DUI) in California after being convicted of this offense once before, you may already be familiar with the DUI laws and processes of the state. What you may not anticipate is how sharply the penalties can escalate for subsequent convictions that fall within the state's 10 year lookback period.
2nd DUI in California
Penalties for a 2nd DUI in California can include:
Fines and penalties between $1,800 and $2,500
1 to 2 year license suspension
Up to 1 year in jail
3 to 5 year probation after release
Mandatory ignition interlock device (IID) installation
You will also be expected to file an SR-22 insurance form for a three-year period. During this time, you can expect that your insurance premiums will increase dramatically. In order to protect yourself from these harsh consequences and more, you need to talk to our Fresno DUI lawyers from Wapner Jones, PC.
Our years of experience let us challenge any DUI charge! Contact us today to learn more.
Heightened Penalties for Chemical Test Refusal
At the time of your arrest, if you refuse to take a chemical test, the Department of Motor Vehicles (DMV) will automatically suspend your license for two years, if you have a previous DUI on your driving record. This penalty is an extension of California's implied consent law and it is an administrative penalty, or one that cannot be contested in a court of law. It is highly recommended that you do not refuse to take a chemical test, even if you know you are going to test for a blood alcohol concentration (BAC) level above 0.08%.
Our DUI attorneys know how to challenge a chemical test result based on certain grounds, such as:
Inaccurate machine calibration
Inappropriate storage of blood or urine sample
Results were misread by untrained operator
Breath sample contaminated from outside sources
Alcohol Education Programs for Second Offenders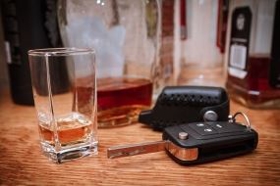 After being convicted of a second DUI, you will also be required to attend an extensive alcohol education program. The course is generally spread out over 18 months, including 52 hours of group counseling, 12 hours of targeted drug and alcohol education, 6 hours of community reentry observation, and routine "checkups" during the first 12 months. For many people who have been convicted of multiple DUIs in California, the restrictions and requirements of the alcohol education program is often reported as the worst form of penalty.
DUI Defense Starts with Your Decision to Contact Us
The state of California will not provide you leniency and may even seem eager to get a conviction out of your case. Do not step into court without proper preparation and a professional in your corner. Talk to our Fresno DUI attorneys today during a free initial consultation.
Learn more by calling (559) 257-4707. We defend clients all across the Central Valley, including Fresno, Tulare, Madera, and Kings counties.
You've Been Arrested for a DUI
What Happens Now?
Meet Our Attorneys
Recognized Among the Best in the Central Valley
Terry A. Wapner
David E. Jones
Bill Washam
Terry A. Wapner Terry A. Wapner

Partner

David E. Jones David E. Jones

Partner

Bill Washam Bill Washam

Associate Attorney