Motorcycles and Pilots DUI in Fresno
In California, the law treats driving under the influence (DUI) of a motorcycle the same as with an automobile. A vehicle, under California law is any device by which a person or property may be propelled, moved, or drawn upon a highway, not including those that run on a rail or track, or those powered exclusively by humans. Vehicles under this definition include trucks, cars, motorcycles, scooters, and mopeds.
California's DUI Motorcycle Law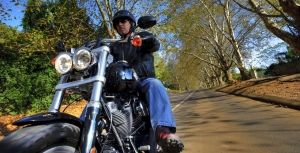 The California Department of Motor Vehicles (DMV) also treats a motorcycle DUI just like a DUI with a car. After a DUI arrest on a motorcycle, you must still request an administrative per se hearing from the DMV so that your driver's license will not be automatically suspended. You only have 10 days after the date of the arrest to request the hearing, or you will forfeit your right to dispute the automatic suspension.
The penalties associated with a motorcycle DUI in Fresno and the central valley are similar to a DUI with any other motor vehicle. Penalties can include:
Driver's license suspension;
Driver's license revocation;
Jail or prison time;
Mandatory community service;
Fines, fees, and costs; and
Enrollment and attendance for an alcohol/DUI education program.
Will a Fresno DUI affect my insurance rates?
Just as with a automobile DUI, motorcycle riders will have to face insurance premium increases as the result of a DUI. A certificate known as an SR-22 filing is a special insurance document for higher risk drivers. An SR-22 is usually required for up to three years after a DUI driver has their driver's license reinstated. This can double or even triple the cost of insurance coverage.
Can You be a Pilot with a DUI?
Pilot's arrested for a DUI have additional obligations after their conviction. If you are a pilot and hold a pilot's license and you have been arrested for DUI, you have to report the DUI to the Federal Aviation Administration (FAA). The Under the Federal Aviation Regulation 14 CFR 61.15, a pilot is required to report the DUI arrest by sending a notification letter to the FAA within 60 days from the date of conviction or administrative action.
However, the FAA may be notified of your arrest much earlier through shared records. The California Department of Justice maintains a fingerprint database, and will notify any regulating agency of the arrest of a licensee. The National Driver's Registration (NDR) will also reveal alcohol-related arrests aw well as convictions to the FAA. As a result of these shared records, the FAA will likely know of your arrest within a week.
The FAA may place a pilot on probation after a DUI. Depending on the situation, they may terminate or revoke the pilot's professional license. Failure to disclose your DUI arrest or conviction to the FAA can result in serious disciplinary actions. If the DUI charge is reduced to reckless driving by the court, according to the FAA, that is not considered a reportable event. However, any driver's license suspension or administrative action will have to be reported.
Even a DUI expungement will not preclude a pilot from having to disclose a reportable event. The California Vehicle Code does not counteract your requirements for FAA disclosure.
Fresno DUI Lawyers
Whether you are facing your first or felony motorcycle DUI offense in Fresno, Madera, Kings, Tulare, or anywhere in the Central Valley, you don't have to plead guilty. A conviction will impact your right to ride.
Please contact Wapner Jones, PC at (559) 257-4707 to schedule a consultation.
You've Been Arrested for a DUI
What Happens Now?
Meet Our Attorneys
Recognized Among the Best in the Central Valley
Terry A. Wapner
David E. Jones
Bill Washam
Terry A. Wapner Terry A. Wapner

Partner

David E. Jones David E. Jones

Partner

Bill Washam Bill Washam

Associate Attorney