DUI Penalties in Fresno County
Contact Our Fresno DUI Attorneys for Fast, Reliable Representation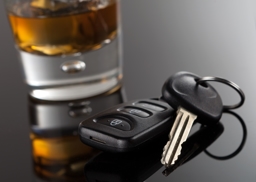 A conviction for driving under the influence (DUI) in California will carry stiff penalties and legal punishments, even if it is the first time you have been arrested. Law enforcement agents will give you no leniency, no matter how spotless your criminal and driving record may be. If you are facing a DUI conviction and do not know where to turn for assistance and support, call (559) 257-4707 to talk to a Fresno DUI lawyer from Wapner & Jones, P.C. With more than 65 years of combined legal experience, our former prosecutors turned defenders can offer protection from even the harshest of penalties.
First Offense DUI Penalties in Fresno
Each county in California is permitted to interpret DUI laws in their own way, assigning their own unique penalties. Fresno County is among some of the counties that issue the harshest penalties.
For a first-time DUI conviction with no aggravating factors, you could face:
2 days to 6 months in jail
$390 to $1,000 in fines
At least 3-month alcohol/drug treatment program
6-month license suspension
Fresno County also has the ability to put you in jail for a minimum of 10 days, despite this not being the norm in the state. This escalated punishment is often reserved for people who had not been cooperative with the police or judge. As a favor to yourself, you should always be respectful when dealing with law enforcement or the judicial system.
Subsequent DUIs & Higher Penalties
You will be up against higher penalties if you have been arrested and convicted several times for a DUI, not only in California but also across the country. For a second-time conviction, you can be incarcerated for one year and lose your license to suspension for two. For a third conviction, you will be facing a minimum sentence of four months and your license will be revoked for three years. A fourth DUI may be considered a felony and can lock you up for an entire year and trigger a four-year license revocation. Unlike a license suspension that can be reinstated with a small fee, a license revocation will require you to pay higher fees and complete driver's training courses again.
DUI Lookback Period and Aggravating Factors
California uses a 10-year lookback period when it comes to DUI offenses. As previously mentioned, subsequent arrests during this 10-year lookback period will have steeper punishments. Frequency is not the only aggravating factor that can escalate your penalties.
Other aggravating factors in Fresno County for DUI penalties include:
Arrested with a minor (under 14) in the car.
Speeding when pulled over.
DUI while using a suspended or restricted license.
Causing an accident while intoxicated.
Having a blood alcohol concentration (BAC) of 0.15% or more.
Being under the influence of drugs and alcohol.
Refusing to take a chemical test can also be seen as its own standalone aggravating factor. The Department of Motor Vehicles (DMV) is permitted to automatically suspend your license for a year if you refuse to take such a test.
The DUI Defense You Need is at Wapner & Jones, P.C.
Our Fresno DUI attorneys have focused much of their legal practice on drunk driving cases. To get unique skills and years of experience dealing with charges just like the ones you are facing, contact us today. Once you get to know our team, you will understand quickly why we are the leading defense attorneys in the Central Valley.
Your initial consultation is free when you call (559) 257-4707.
You've Been Arrested for a DUI
What Happens Now?
Meet Our Attorneys
Recognized Among the Best in the Central Valley
Terry A. Wapner
David E. Jones
Bill Washam
Terry A. Wapner Terry A. Wapner

Partner

David E. Jones David E. Jones

Partner

Bill Washam Bill Washam

Associate Attorney